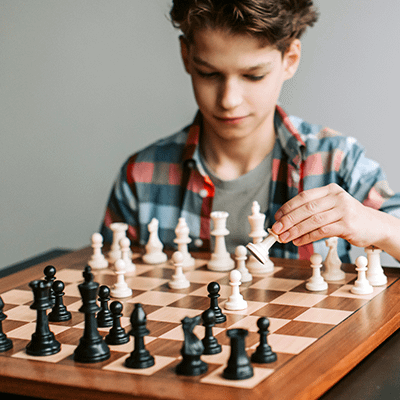 The chess school is intended for children and all chess lovers.
The main goal is to encourage the understanding and adoption of ethical values, justice, self-respect and respect for others, learning tolerance and responsibility through playing chess.
The program includes education, training, mentoring and competitions with the purpose of training to achieve sports and chess results.